3HMA VIDEO GAME DAY
On Friday May 25th, from 16h until 20:30, a very special day will take place at Auditorium Vertex UPC (Plaza de Eusebi Güell 6, Barcelona) on the occasion of the Three-headed Monkey Awards video game contest.
It will be a busy day of celebrations which will include a conference, a networking area where the contest finalists will exhibit their projects, as well as the awards ceremony.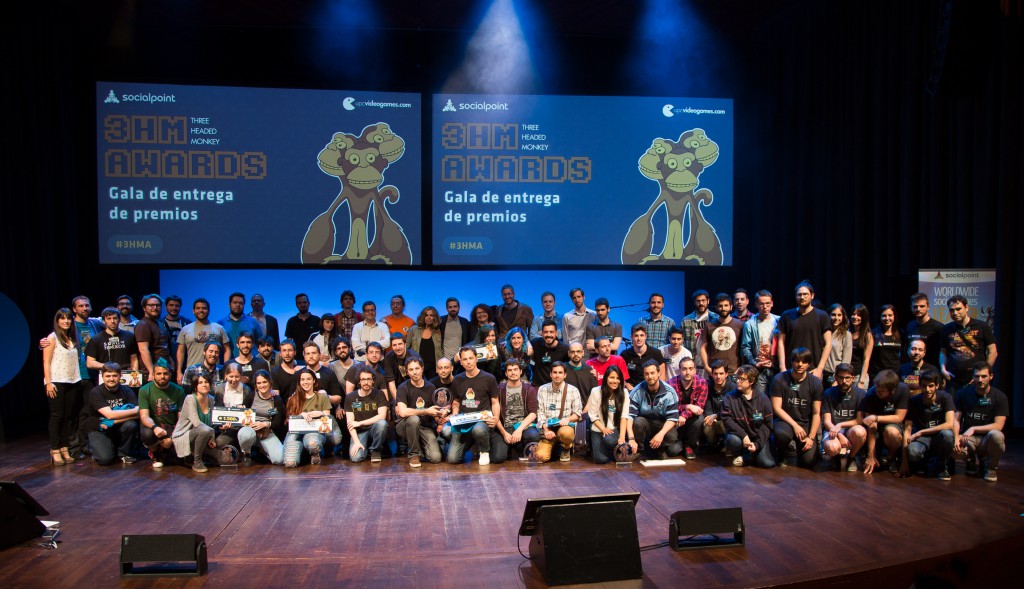 This is the program of planned activities for the 3HMA day:
CONFERENCE ABOUT BATMAN: ARKHAM KNIGHT VIDEOGAME
Auditorium Vèrtex
18:30h – 19.15h: Conference: "The art of Batman: Arkham Knight", hosted by Pablo Hoyos, senior character artist at Rocksteady Studios (London).

VIRTUAL REALITY VIDEO GAME ALIENS ATTACK
Hall
16:00h-18:30h (uninterrumpted)
NETWORKING AREA AND EXHIBIT OF THE FINALIST PROJECTS
Hall
16:00h-18:30h (uninterrumpted): The finalist teams show their projects to the audience.
AWARDS CEREMONY
Auditorium Vèrtex
19.30h – 20.30h: Award ceremony for the four categories::

Best Video Game
UPC Award
Best Mobile Video Game
Public Award

Musical performance and much much more!